 INCREASE YOUR DEALERSHIP'S SALES.
With Golf Cart Resource Dealer Services, we help increase your Dealership's Exposure and Sales.
Golf Car Inventory Display Solution
$99/Month - One Cart Sale per Year Pays for Itself!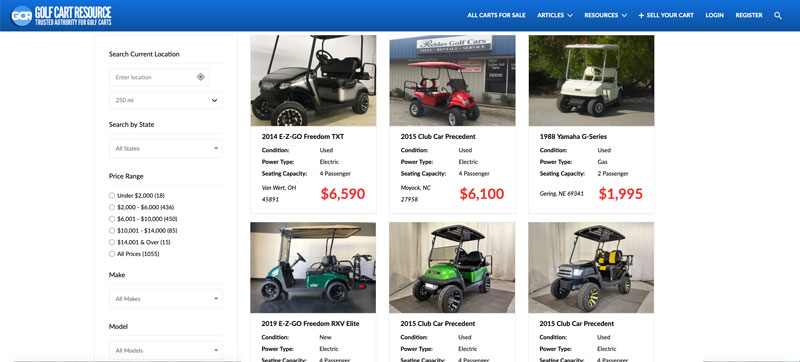 GolfCartResource.com Shopper Exposure
GolfCartResource.com reaches over 500,000 Consumers every year (and growing) who are either looking to purchase or already own a golf car. When you partner with us, Inventory Inclusion in our Marketplace is INCLUDED with your Inventory Management and Display Solution.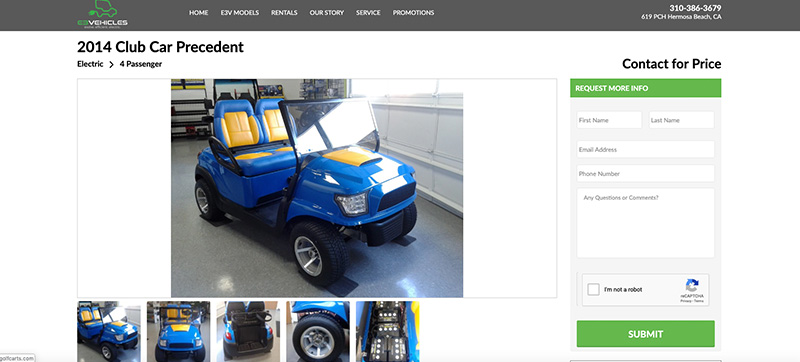 Dealership Inventory & Website Solutions
Whether you're looking for a new website or already have a website you, love – we have solutions to fit your needs and increase sales. We offer both an Inventory Display System that integrates seamlessly into your current website or we can build you a whole new website!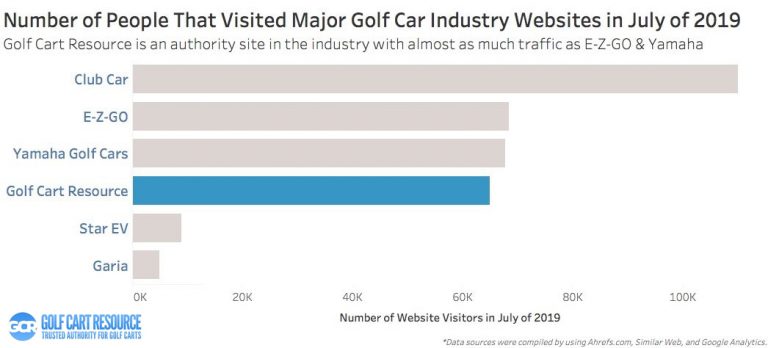 GolfCartResource.com is one of the most visited Golf Car Industry websites online.
Consumers visit GolfCartResource.com on an annual basis
Pages viewed annually on GolfCartResource.com
Golf Cars viewed annually on GolfCartResource.com
Get What You Need to Increase Sales for as Little as $99/mo
Which Solution sounds best for your Golf Car Dealership?
Inventory Display Solution
Integrate our Inventory System into Your Current Website!
Inventory Display and Management

Auto-Sync Inventory to Golf Cart Resource every 24 Hours

FREE Dealership Advertising to Local Consumers
Dealer Website w/ Inventory Display
Get a Dealership Website with Inventory Management!
Everything in "Inventory Display Solution"

New OEM Showroom for Authorized Dealers

Trusted by Dealers Across the United States
After working with a corporate web development company, I found Golf Cart Resource's hands on and solution oriented approach to be the perfect fit for my business' needs. In a responsive fashion, they made what I imagined into reality – and now my customers benefit from the experience.
Ryan Kugel
Electrick Motorsports
Golf Cart Resource was incredible at delivering the web experience we envisioned for our clients. Their team met all of our timelines and the attention to detail was unmatched. The collaborative design process between us and their team resulted in a best in class website. Their proactive approach to the maintenance and improvement of our site will ensure a long term business partnership. We couldn't be happier.
Amy & Billy
E3 Vehicles
Our website from Golf Cart Resource has been nothing but a benefit to our business. We get numerous sales from customers who find us online and many have stated it was the reason they chose to purchase from us. Golf Cart Resource is the company I recommend to partner with.
Dell Bernier
Apache Main Golf Cars
LET'S INCREASE YOUR SALES.
Ask us about our FREE Trial!
At Golf Cart Resource, we have made it our mission to help Dealers increase sales and make it as easy as possible to display your inventory online. We have made it our priority to bring this industry to the next level. We would love to help you, so please reach out to us with any questions you may have. Thank you!
I'M READY TO LEARN MORE!
​
*14 day setup time is dependent upon the amount of inventory that needs to be imported (if any).